The 7th of GDSF started at Beijing National Conference Centre on 04/07/2012, then later shows up at Shanghai, Wuhan, Guangzhou, and Chengdu. Dowse joined the party with top range of manufactures, integrators and retailers. Regarding to the company's management theory of "Forge ahead, technology innovation, quality oriented, customers foremost", Dowse continuously gained global customers' trust through unique design and professional service backup, therefore, Dowse's influence power had been greater.
Referring to market needs, we are prepared to launch a series of premium products, including new Two Mega-Pixel SDI camera, IR High Speed Dome, and Network Keyboard Controller, which has attractted customers from all over the world. Dowse gained positive feedback from loyalty and new customers. After the exhibition, Dowse will launch all new products into market in order to satisfy customers' needs.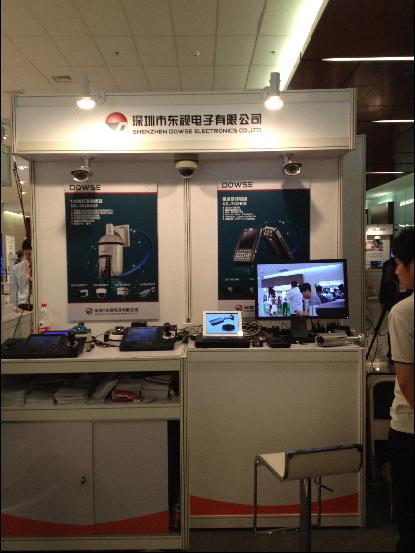 Multi-functional network keyboard controller fill the gap of both domestic and global market. Inter-Decoder directly controlling several IP cameras or working with platform software through USB port can provide convenience for network controlling.